iRacing season 04 announcement
Extreme Simracing and SIMAGIC announce our
partnership for iRacing in season 4
We, Extreme Simracing, are very happy to bring our partner SIMAGIC to this new season in iRacing.

We are excited to offer iRacing users a unique experience in sim racing, offering one of the biggest contest prizes on the platform.

This season, 3 winners from all over the World can win amazing Simagic products. That's right! Our contest is now awarding iRacing users on a global level.
Do you want to be featured on our social media channels? Take a picture of your cars with our logos and tag us on Instagram with @extremesimracingusa and @simagicofficial and we will feature you in our channels.

You can engage with us in iRacing in 3 different ways: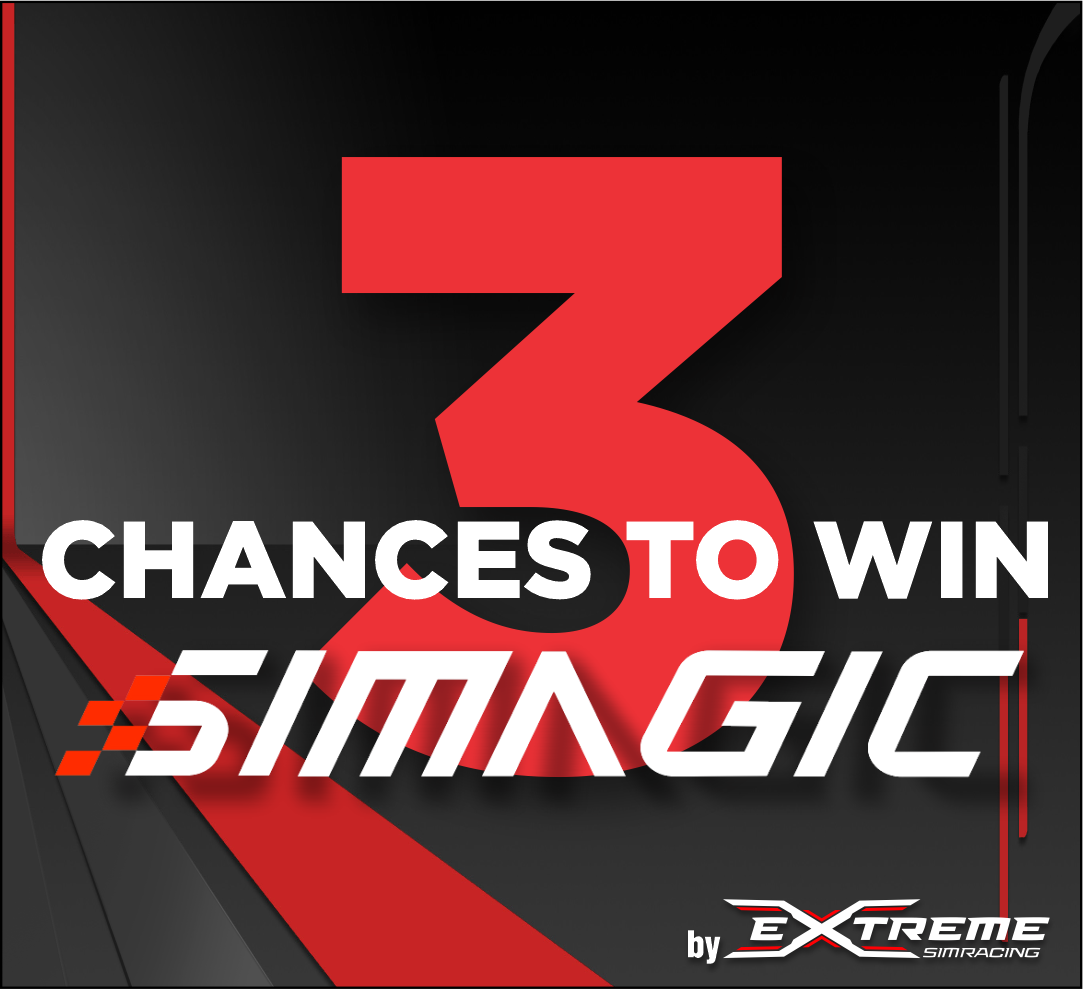 1.

Season 4 WORLDWIDE contest
We are giving over $2,000.00 in prizes through our Worldwide iRacing contest.
To participate, just place the Extreme Simracing and the Simagic logos at the same time in your cars, using both the sponsor spaces, and join at least 10 official races to be eligible for the contest. The more you race with our logos, the bigger your chances to win the top prizes.
The logos are available on the Paint Shop in the iRacing platform.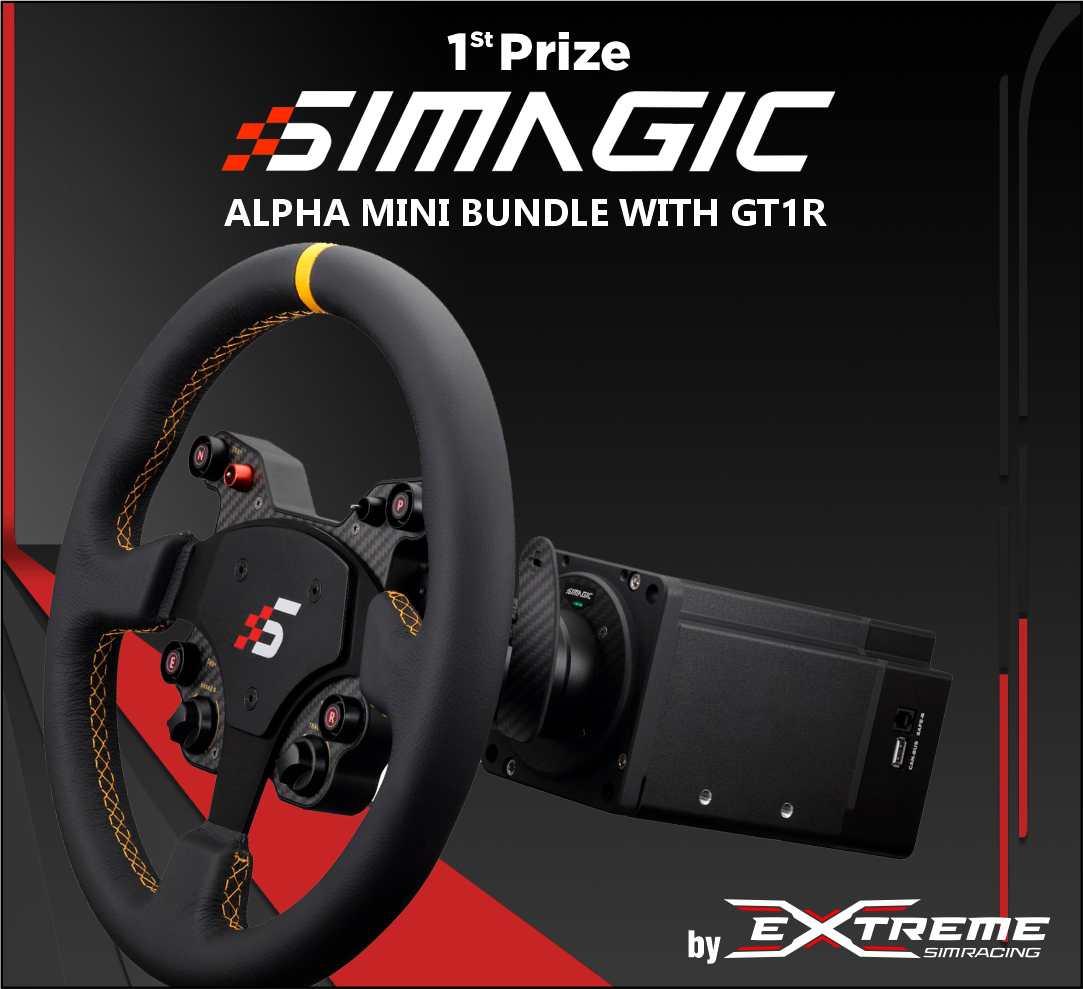 SIMAGIC ALPHA MINI Bundle with GT1R wheel (Retail Price: USD 979.00)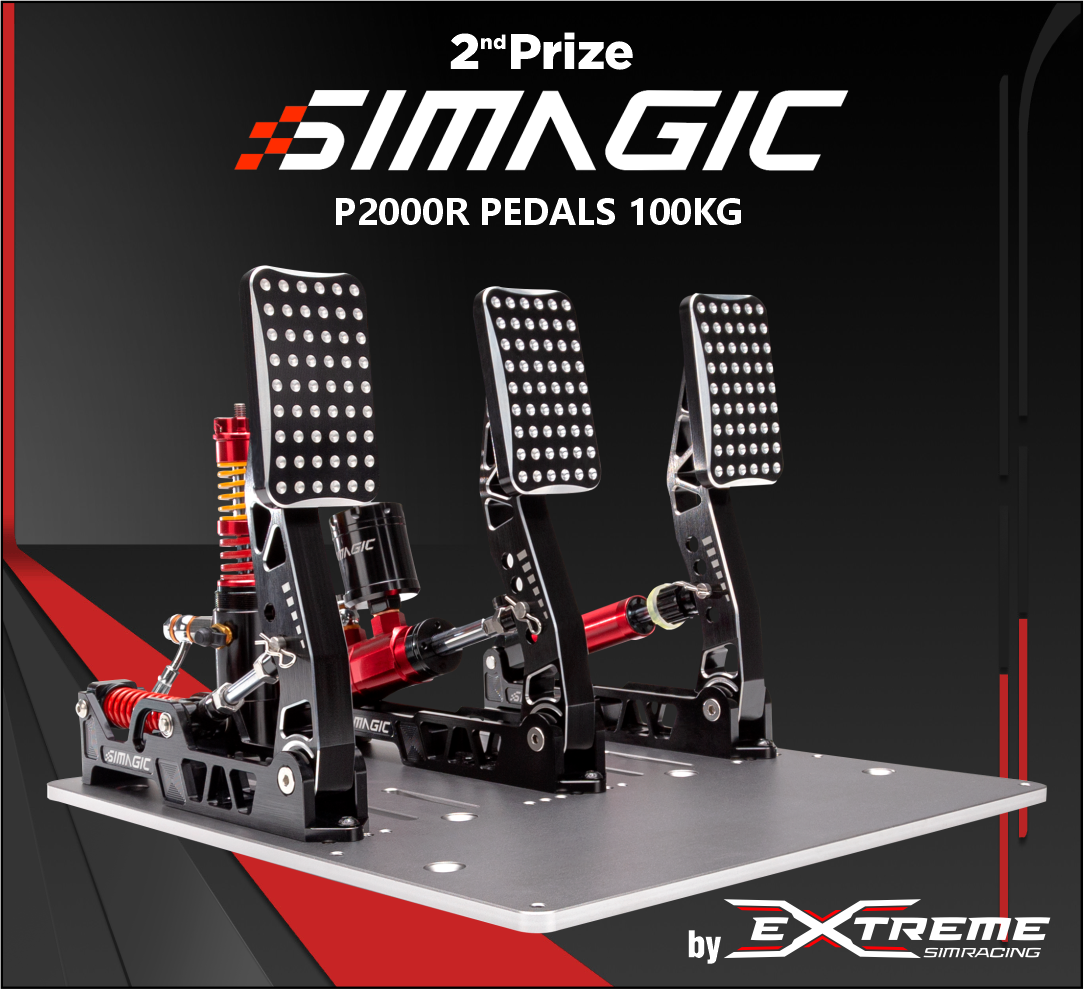 SIMAGIC P2000 3 Pedal Set 100Kg (Retail Price: USD 815.00)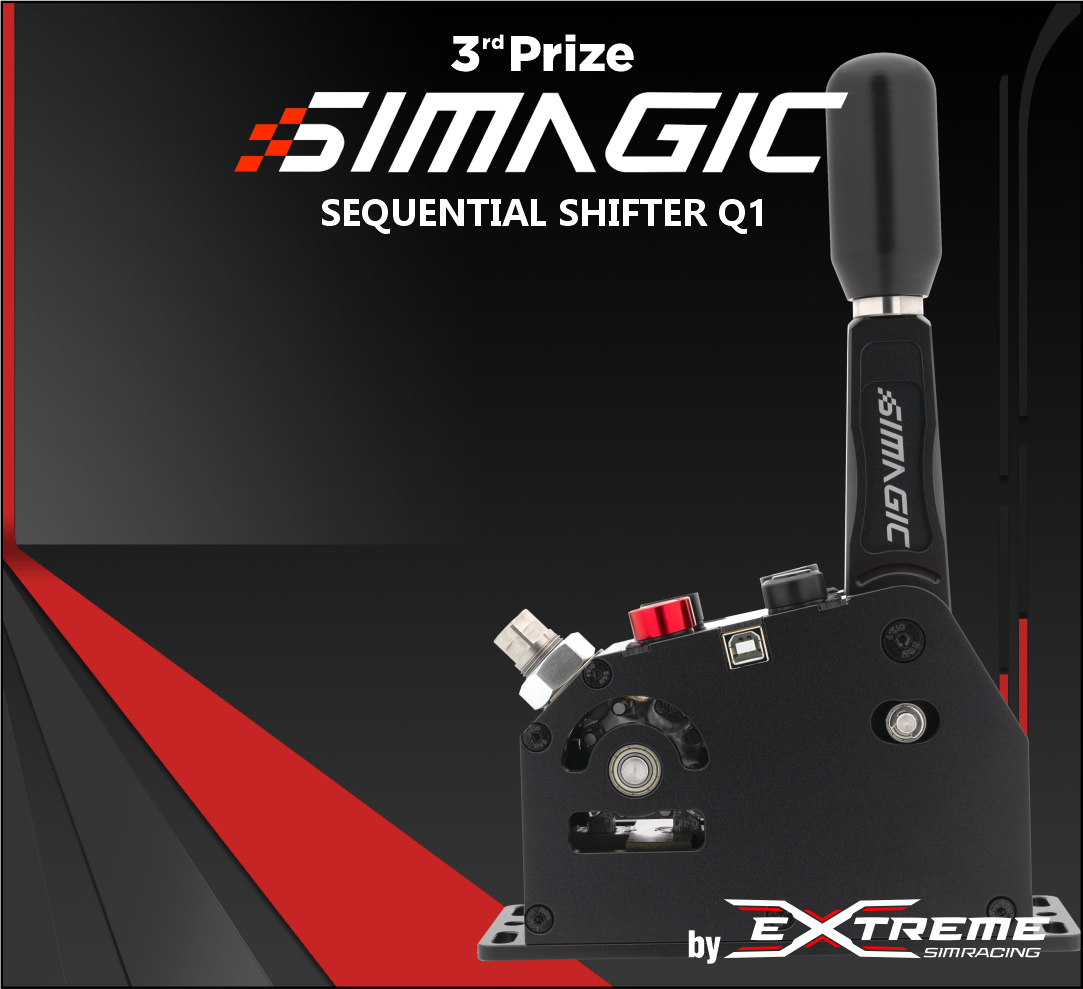 SIMAGIC Q1 SEQUENTIAL GEAR SHIFTER (Retail Price: USD 430.00)
The winner's draw will be held in December and all the dynamics of the draw, as well as data collection and information on who is eligible to participate is the responsibility of iRacing.
2.

Free 3 months IRACING membership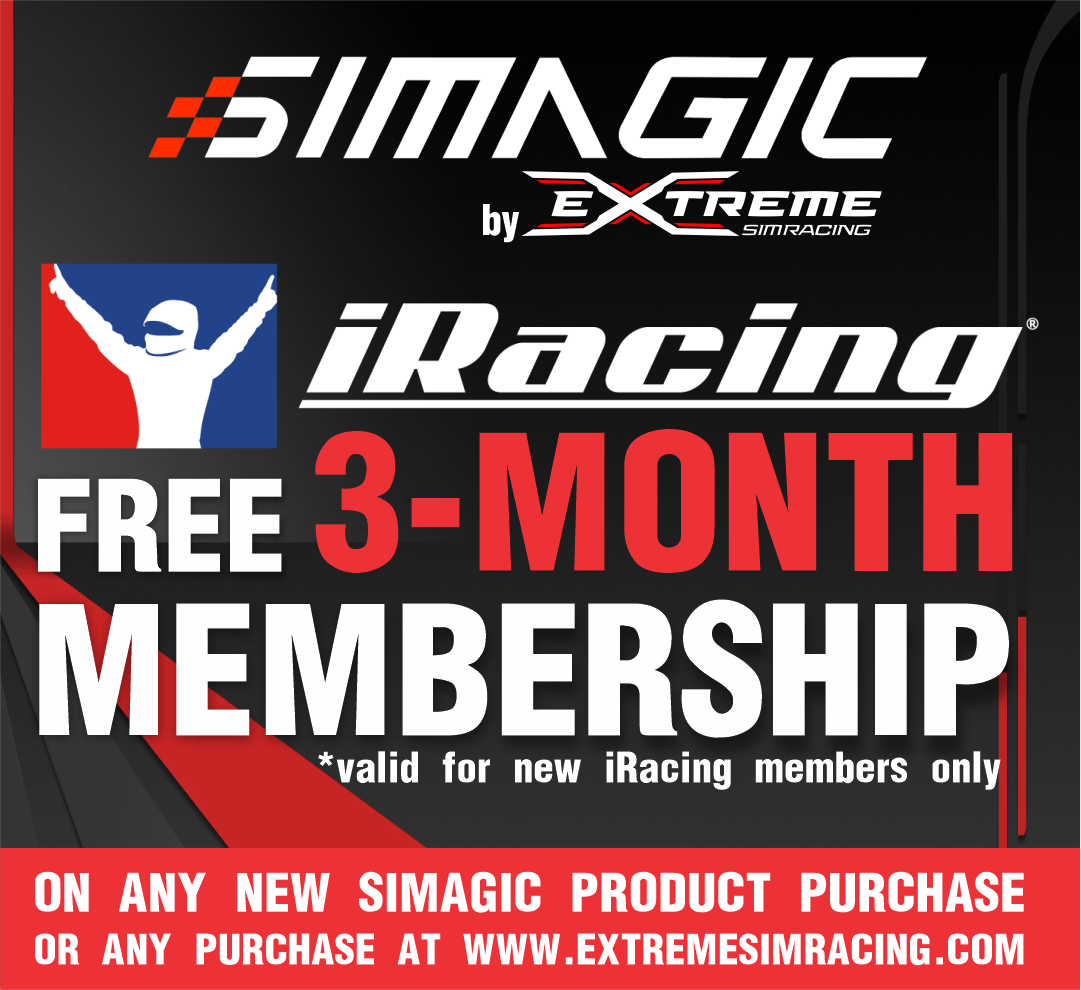 All purchases of ESR products through our store www.extremesimracing.com will be awarded a 3 months subscription to iRacing when you subscribe to our mailing list. This promotion is valid only for new iRacing users.
Purchase any SIMAGIC product (except accessories) with a production date after August 25, 2022 (including August 25) Worldwide will also be awarded a 3 months subscription to iRacing. Contact your local Simagic distributor to learn how to get access to your license code.

NOTE:codes are valid for new accounts only, they cannot be used for existing active or lapsed accounts. The codes are unique codes, each code can only be used one time.
3.

EXTREME SIMRACING STREET STOCK ROOKIE SERIES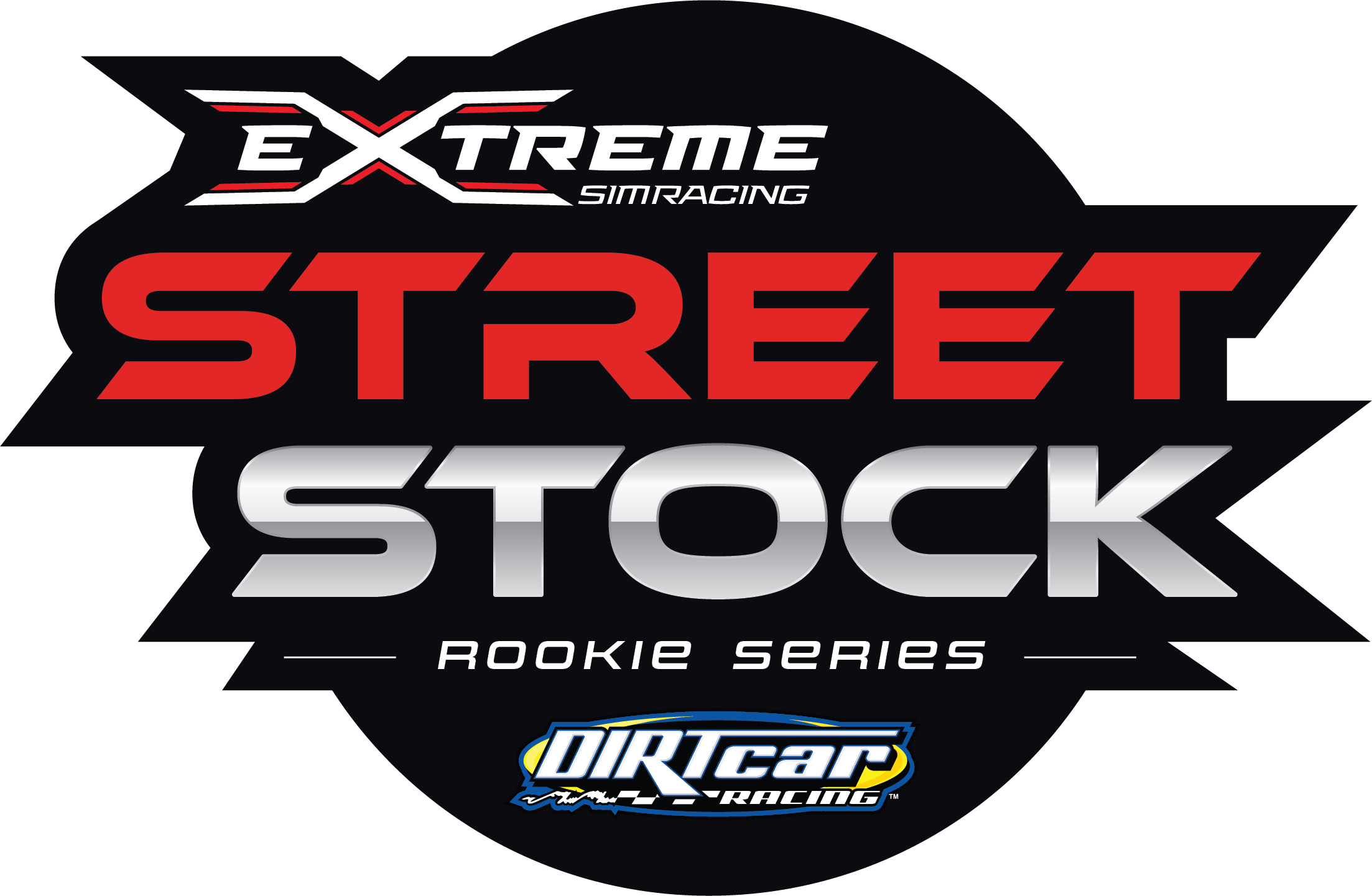 In Season 3, over 58,000 participants added up to more than 200,000 race starts, and that was very exciting. For Season 4, we are keeping this championship and we are waiting for you to participate in our races.
Come get your wheels dirty. The access to our championship is for everyone who has an iRacing subscription, so you don't need to have any additional content to be able to race in our Series.


We hope to see you there soon.