2023 Season 2 NEW Contest



Always aiming to bring the best experiences to our customers, we at Extreme Simracing are extremely happy to bring our great partner SIMAGIC to the world's largest racing simulation platform, iRacing.


The partnership's main objective is to feature SIMAGIC products for all different groups of Sim Racing fans, from amateurs to professional sim racing drivers, offering professional quality products at a much better cost.
IF YOU WANT THE EXTREME EXPERIENCE
THEN YOU'RE IN THE RIGHT PLACE


It's our mission to build innovative sim-racing devices and reproduce authentic racing experiences for all racers. Our solutions (i.e. Quick Release and Wireless modules) have become common practice of the industry. Our innovation will never stop.

We offer a complete control ecosystem, using materials of extreme quality such as carbon fiber, aluminum, aloy, alcantara combined with several unique and patented technologies to offer the highest level of experience.

- Complete line of Direct Drive bases (10Nm / 15Nm / 23Nm)
- Complete line of steering wheels with wireless connection and Patented quick release system (GT / Formula)
- High end pedals set with hydraulic system and 100Kg / 200Kg load cells
- Premium sequential gear shifter
- Premium hand brake
- Numerous peripherals for Sim Racing


Since 2008 developing, manufacturing and selling Sim Racing Rigs, Wheel Stands, Tv Stands and many other peripherals for virtual motorsport.

Our mission is to bring to the market products that enhance the experience of our customers, and now we have many of our products being assembled in the United States.
We are committed to pursuing the best quality - our product line follows a philosophy that combines polished design, durability, and comfort for a fair price.



WORLDWIDE CONTEST 2023 SEASON 2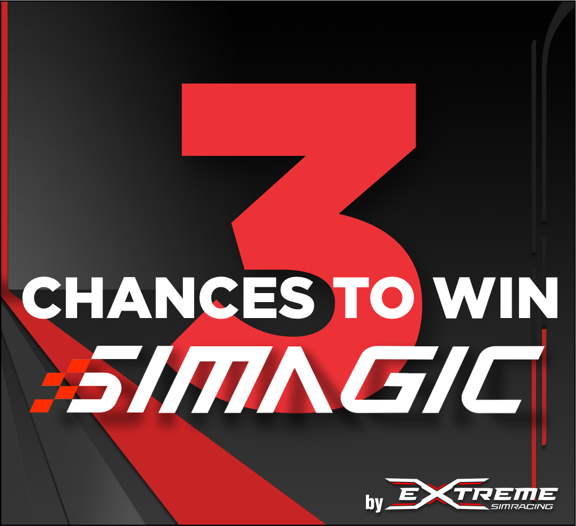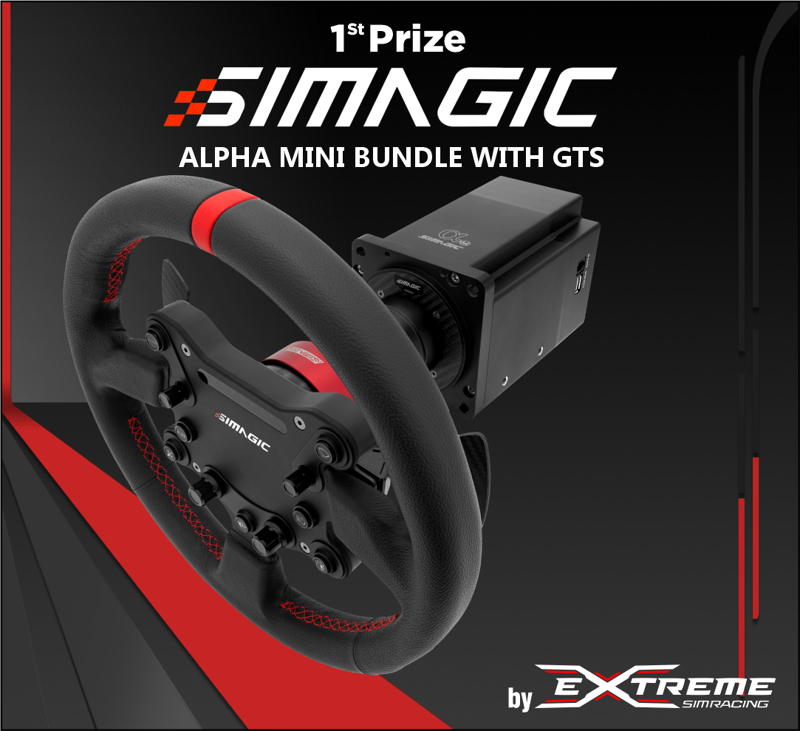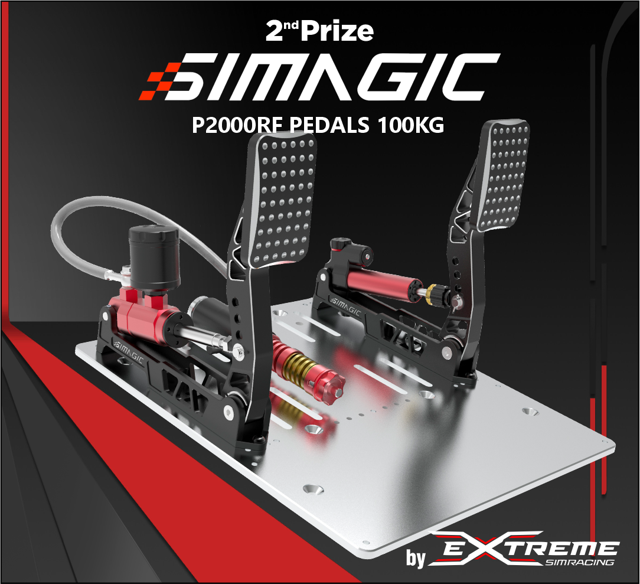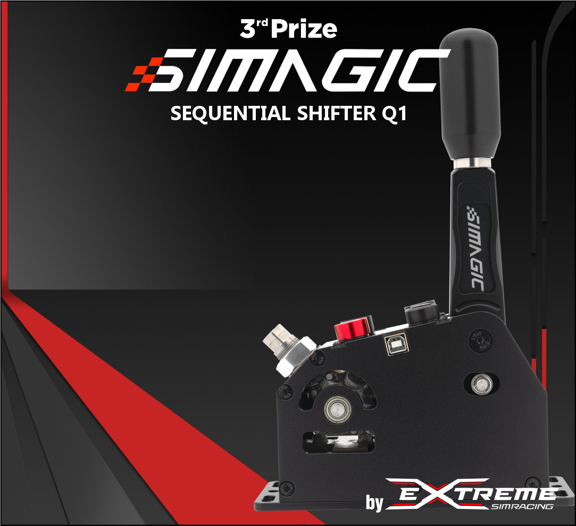 Just place either the SIMAGIC and the Extreme Simracing logo (found in the iRacing Paint Shop) on any car in the primary and secondary locations.


Race in at least 10 official races in 2023 Season 02 and you're automatically entered to win one of the prizes!


Three drivers will be drawn to win. The FIRST PRIZE goes to the one with the most participation in races and so on for the SECOND and THIRD place .

There will be 3 winners per season, this greatly increases the chances of winning.

GRAND PRIZES

1st – SIMAGIC ALPHA MINI Bundle with GTS wheel (Retail Price: USD 849.00)
2nd – SIMAGIC P2000 2 Pedal Set 100Kg (Retail Price: USD 665.00)
3rd – SIMAGIC Q1 SEQUENTIAL GEAR SHIFTER (Retail Price: USD 430.00)
Rookie iRacers looking to get an immediate start in open-wheel racing
SIMAGIC PRODUCTS READY TO GO
Subscribe to our newsletter today and get exclusive offers every month