Free shipping throughout the continental United States, for states that are not included please contact us.

Protection is always important, our guarantee is complete.
With an exclusive phone line for Simagic customers (305) 280-0516, we will provide all technical hardware assistance


FX
Pro

Formula Steering Wheel
Co-developed with formula racers and engineers
Formula Xtreme Pro, for the ultimate formula racing experience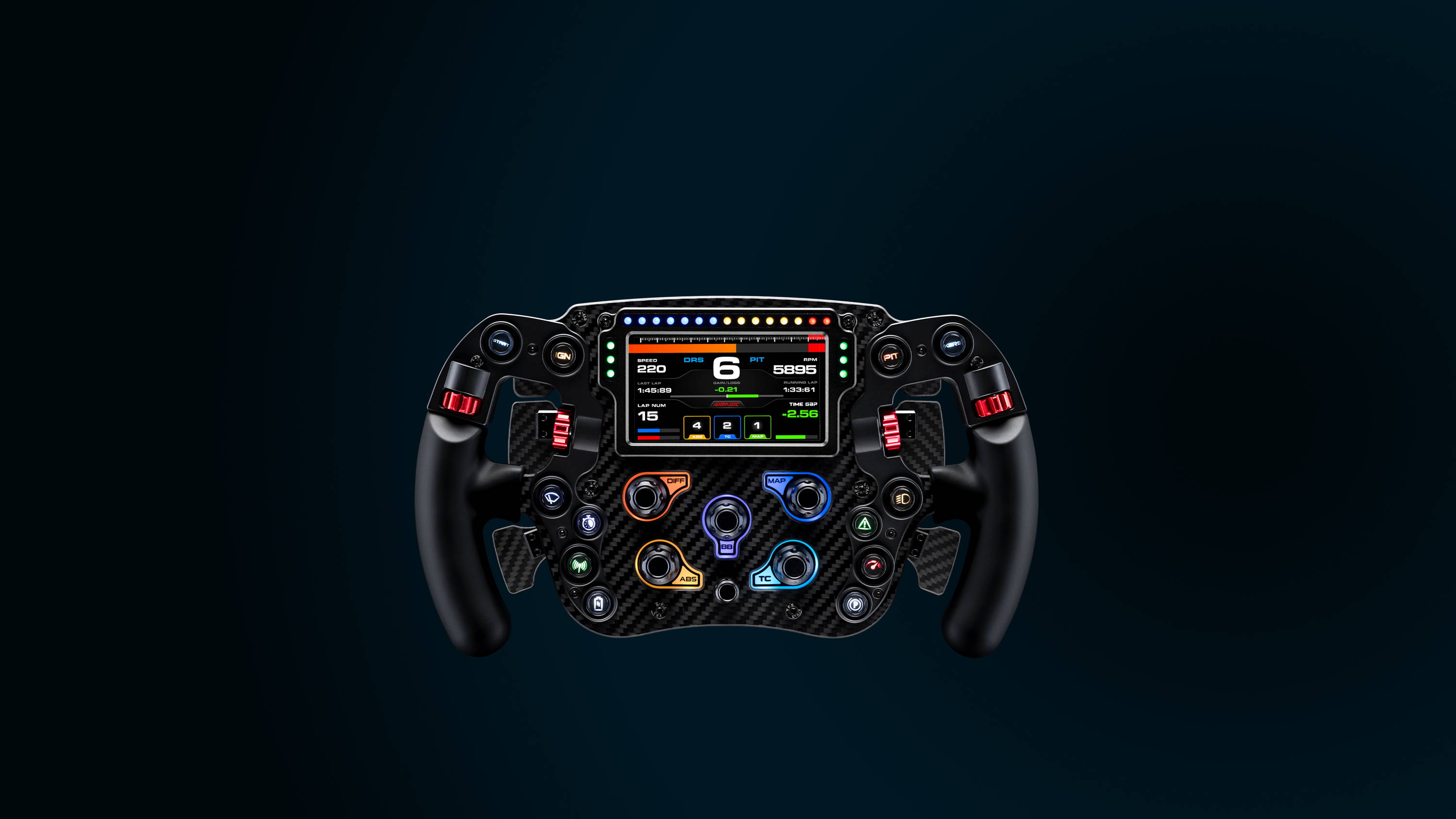 Next Gen Driver:
SimPro Manager


5mm High-quality
Carbon Fiber


SIMAGIC S-ray
12 RGB Buttons

Patented Soft
Glow LED lights

Patented Simagic
Quick Release

Your last formula steering wheel.
High Quality Carbon Fiber Plate
Interested in maximizing
your performance?
Check FX Pro
Sharp and Vivid 4.3" LED display.
Real time data monitoring for multiple telemetry systems.
Multi-scene screen presets and real-time switching make it
easy to monitor your vehicles telemetry.
POP UP alert system notifies you to various race information like flags, faults, and race commands
*For Supported Titles*.
Discover your potential
with the FX Pro.
.
Button, RPM, and Status LED's all support telemetry
based feedback along with various color choices.
Patented soft glow rev light featuring 21 LED's.
12 customizable RGB buttons; 4 thumb encoders;
5 rotary encoder buttons; and 1 7-way multi-position switch.
New gen CPU Architecture
with a real-time processor.
262144 ppr encoder resolution
40Khz response rate
3rd Gen filter with optimized algorithms
All of which allow you
to experience optimal FFB like no other.
Full carbon fiber construction,
redefining a lightweight wheel body.
6 paddle modules: 2 shift paddles, 2 custom paddles,
and dual clutch paddles that support SimPro Manager's button mode.
Sharp and Vivid 4.3" LED display.
Patented HALL paddle modules designed for
crisp shifting, precise activation, and durability.
Patented soft glow LED lights.
Every RGB light is adjustable, clear and non-intrusive.
Patented button cap stickers.
Choose from 128 easy-to-apply patterns to create your own exclusive wheel.
Next Gen Driver Software: SimPro Manager.
The RGB buttons flash and change
colors based on your Telemetry
Settings of "ABS/TC/DRS/PIT".
Customize your Formula experience.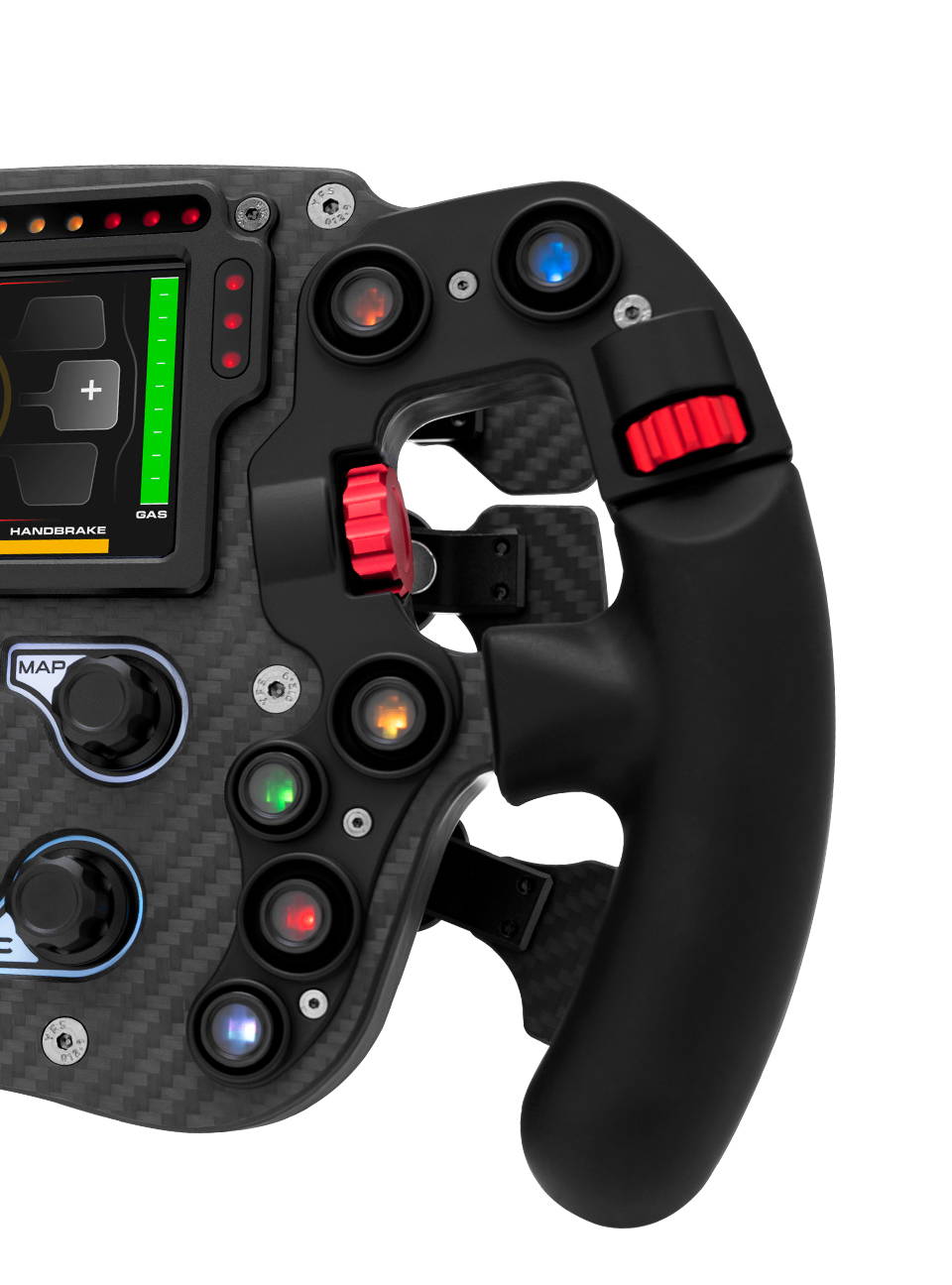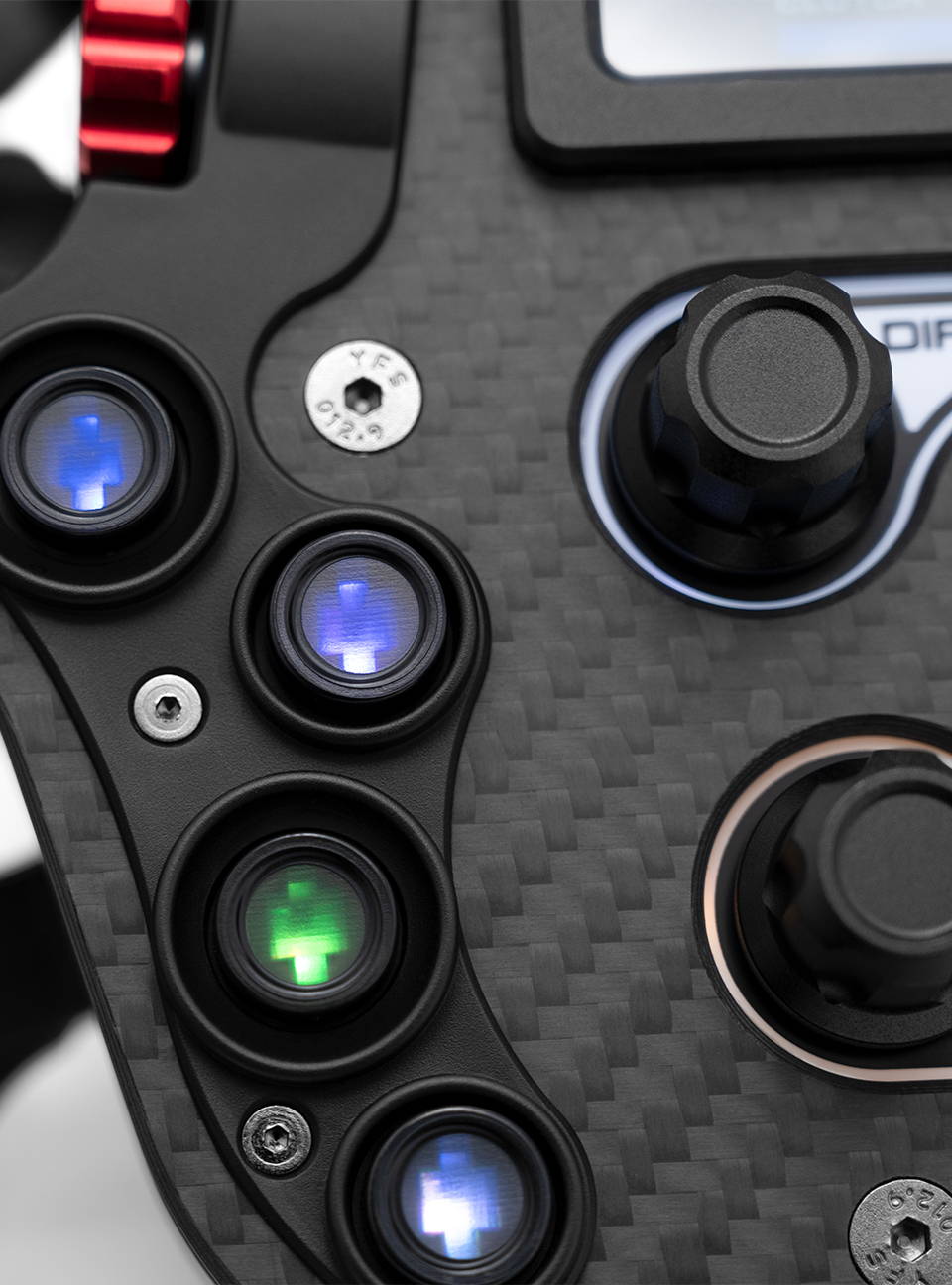 Silicone grips with an ergonomic design
Next gen button designs that minimize travel while maximizing tactile feedback.
50mm SIMAGIC patented Quick Release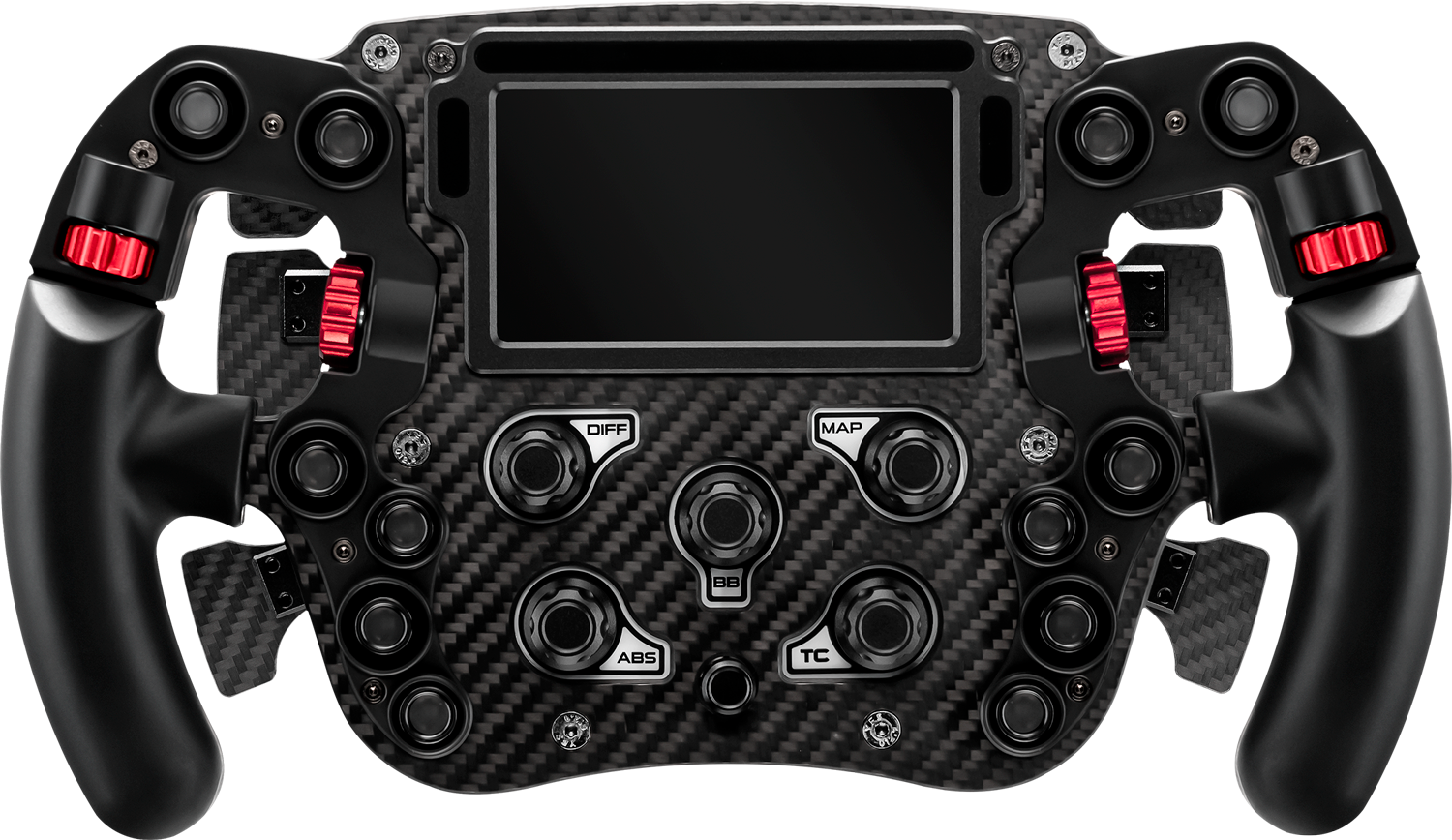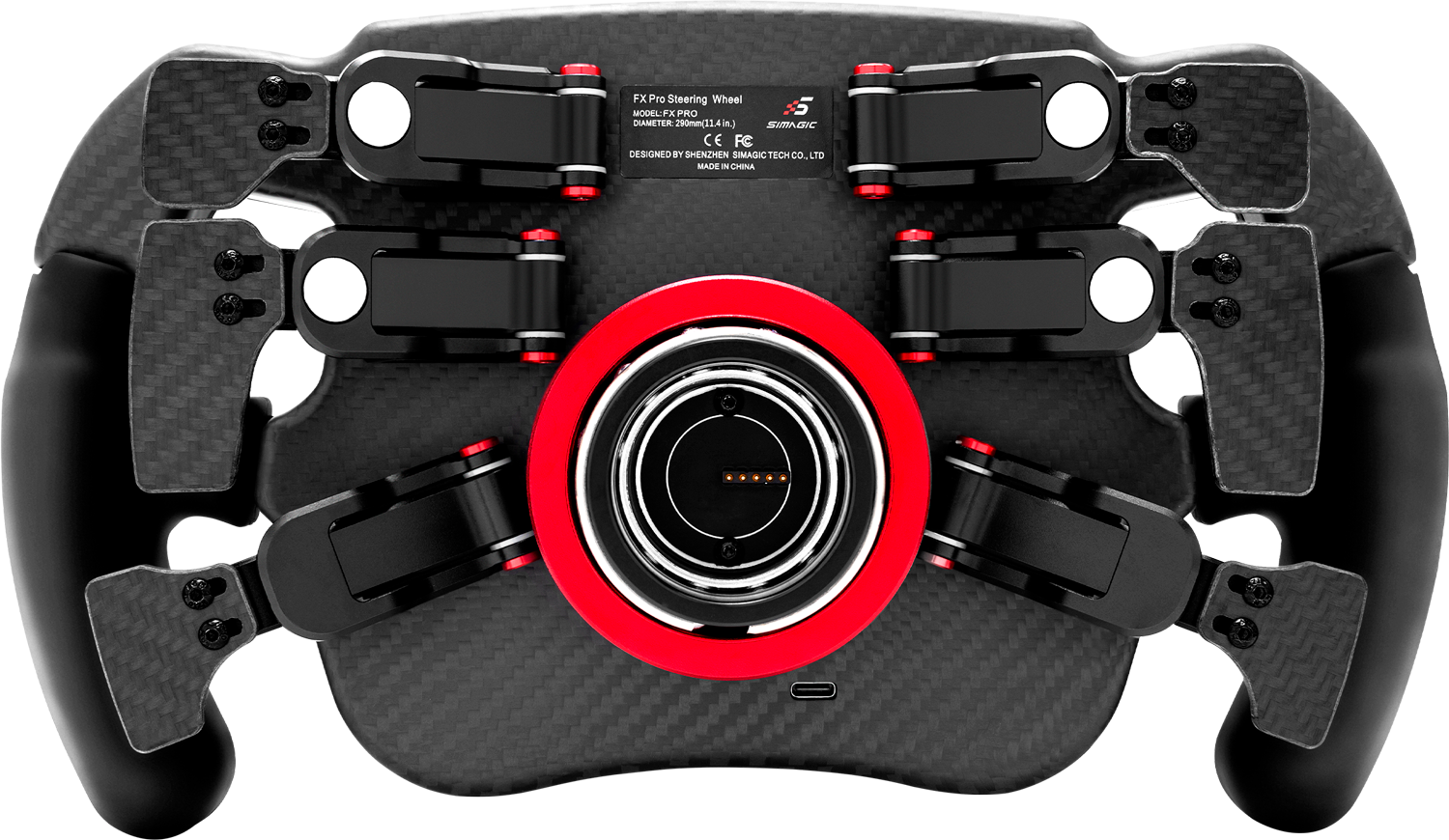 Formula Steering Wheel/GT
SIMAGIC S-ray Multi-function RGB light
7-way Multi-position Rotary Switch
Patented button cap stickers
Warranty Card, Installation Kit, USB 3.0 Cable
Through this link, you will find everything you need for your Simagic product. All manuals, assembly guide, videos as well as the SimPro Manager Control Software.
Through this link, you will find solutions to problems, frequently asked questions and many configuration tips to explore your SIMAGIC experience to the fullest.
All the tips and tricks for you to make your SIMAGIC product perfect for your needs.
Setup tips, tweaks and more.