Free shipping throughout the continental United States, for states that are not included please contact us.

Protection is always important, our guarantee is complete.
With an exclusive phone line for Simagic customers (305) 280-0516, we will provide all technical hardware assistance


Cut-off Top for optimized visibility. Side rotary encoders for maximum control
GT Cup, experience GT Racing with no compromises

Next Gen Driver:
SimPro Manager

325mm Aluminum
Cut-off Top rim

Grips made of
genuine Alcantara

8 RGB buttons
1 LED Rev Light

4 Side Rotaries
With RGB ABS/TC
For the Mastery of GT Racing
Co-developed with Motorsport Champions and Engineers
Quality Construction
with Zero Compromises
The GTC wheel is made of CNC
anodized aluminum, accompanied
by genuine Alcantara grips;
The HUB is made of Carbon Fiber
and CNC machined aluminum;
The entire structure is robust, durable,
and flex free, offering no compromises
when it comes to you being faster.
Sim Racing
with Added Immersion
New-gen button designs that minimize

travel but maximize the crisp feeling.
325mm Cut-off top steering wheel
designed for optimized gauge visibility.
1 LED Rev light incorporating 9LEDs.

8 Customizable RGB buttons.
2 thumb rotary encoders for accessibility.
2 RGB encoders for TC and ABS;
All RGB lights are programmable via
the latest driver software: SimPro Manager
Patented Simagic Quick Release
The connection between Simagic wheels and wheelbases are easy.
Just press and release, you are set in 1 second, without any need for tools.
Patented paddles, LED, button structure, Quick Release, Wireless technologies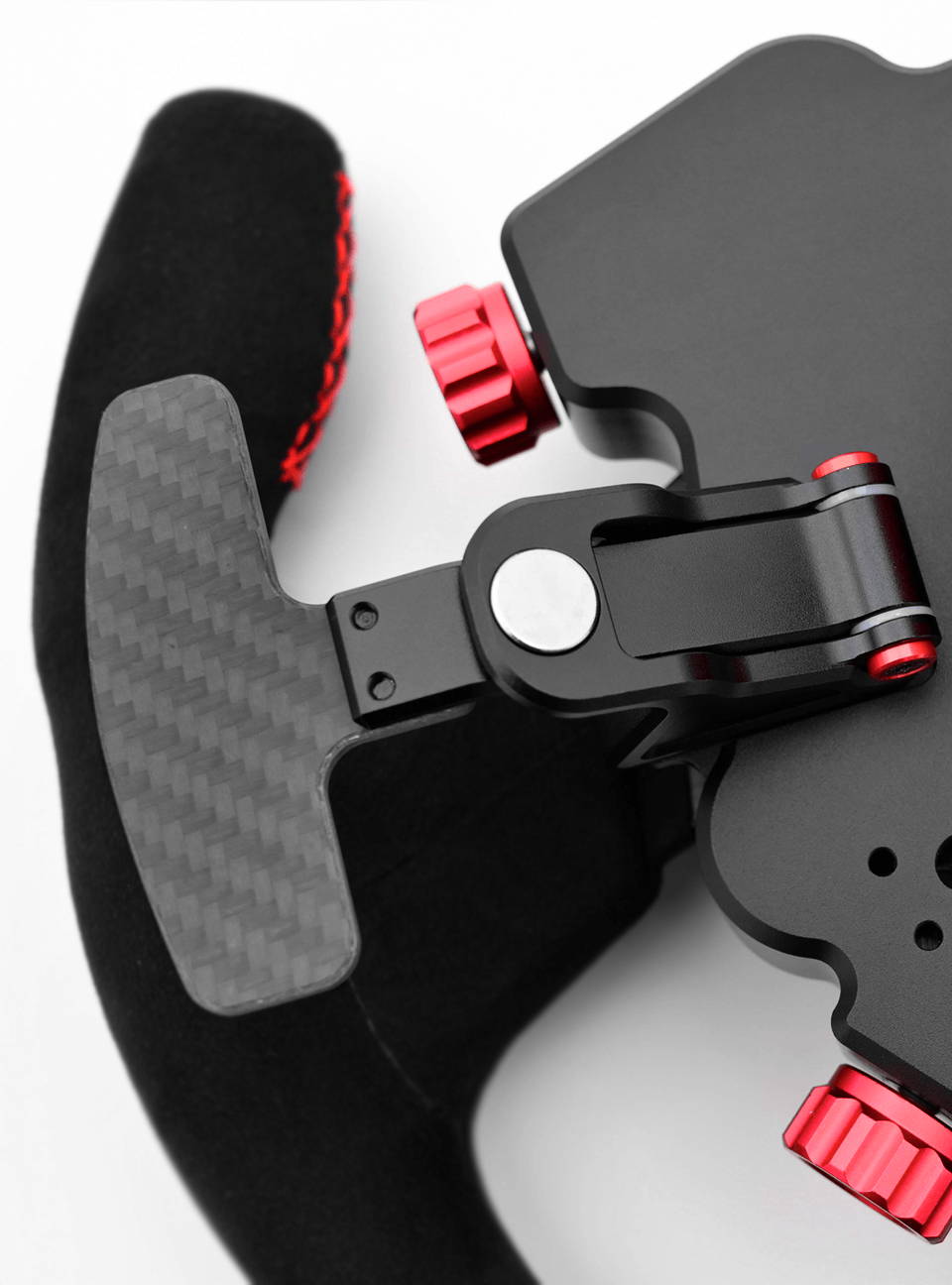 Patented HALL paddle module designed for crisp shifting, precise activation, and durability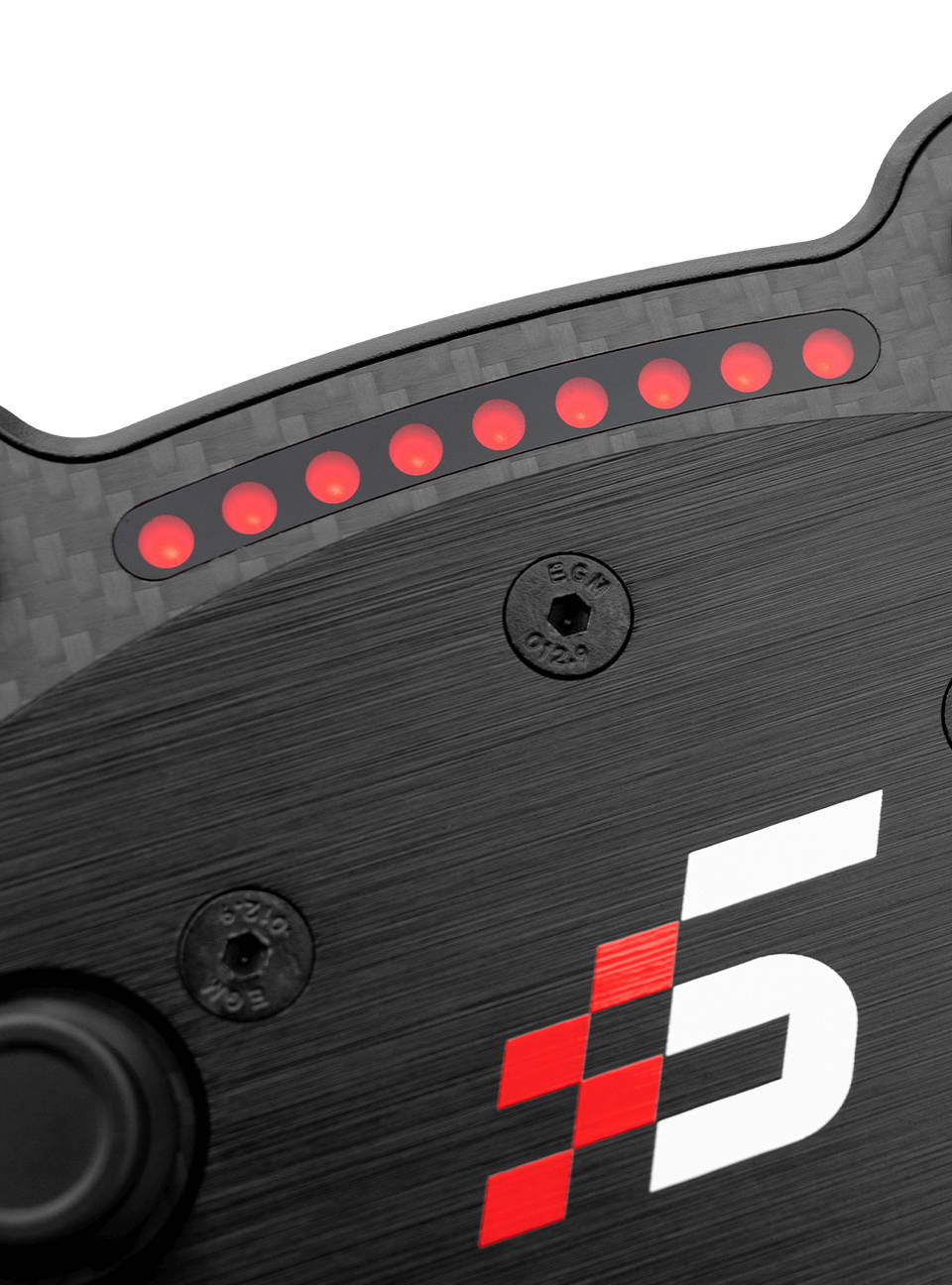 Patented soft glow LED lights. Every RGB light is adjustable, clear and non-intrusive;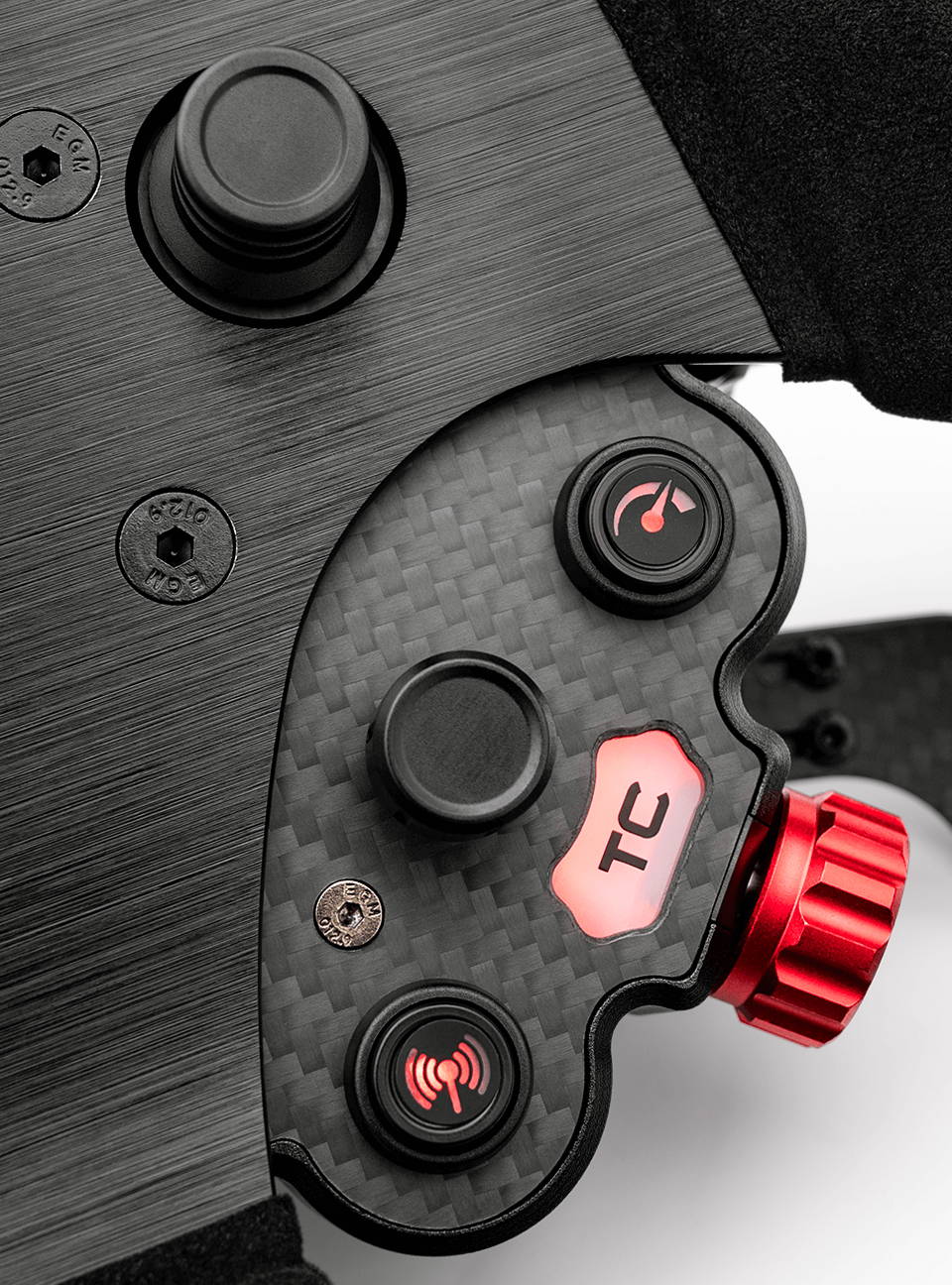 Patented button design minimizes travel while maximizing tactile feedback. 128x button cap stickers.
Next Gen Driver Software:
SimPro Manager.
The RGB buttons flash and change
colors based on your Telemetry
Settings of "ABS/TC/DRS/PIT".
Customize your own GT racing experience. ols.

Optional Choice with Clutch Paddles
*When you make purchase, please pay attention to the Clutch Paddle difference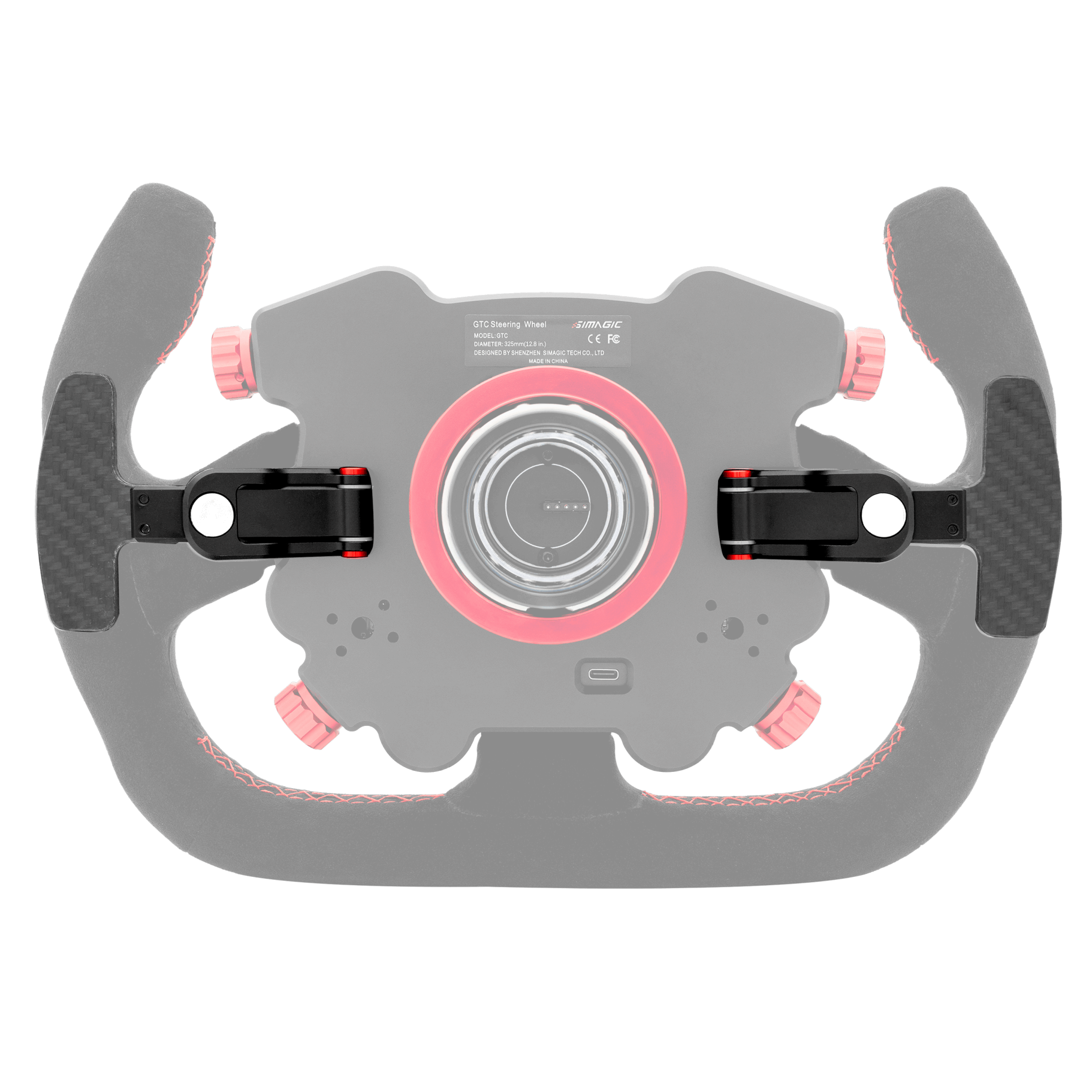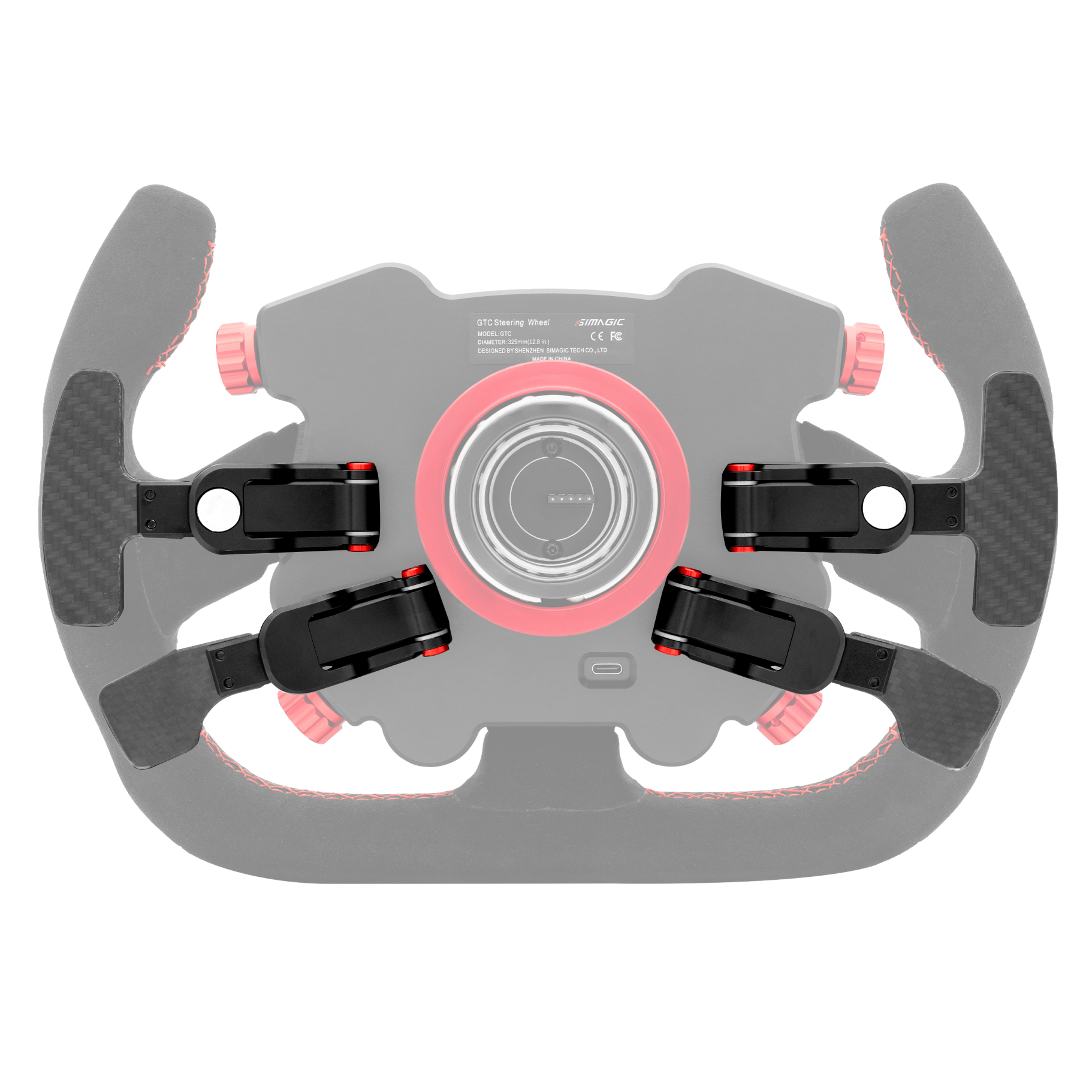 Aluminum Alloy, Carbon Fiber
7-way Multi-position Switch
Patented HALL Paddle Module
Patented Button Cap Stickers
Warranty Card, Installation Kit, USB Cable, Cap Stickers(128x)
Through this link, you will find everything you need for your Simagic product. All manuals, assembly guide, videos as well as the SimPro Manager Control Software.
Through this link, you will find solutions to problems, frequently asked questions and many configuration tips to explore your SIMAGIC experience to the fullest.
All the tips and tricks for you to make your SIMAGIC product perfect for your needs.
Setup tips, tweaks and more.