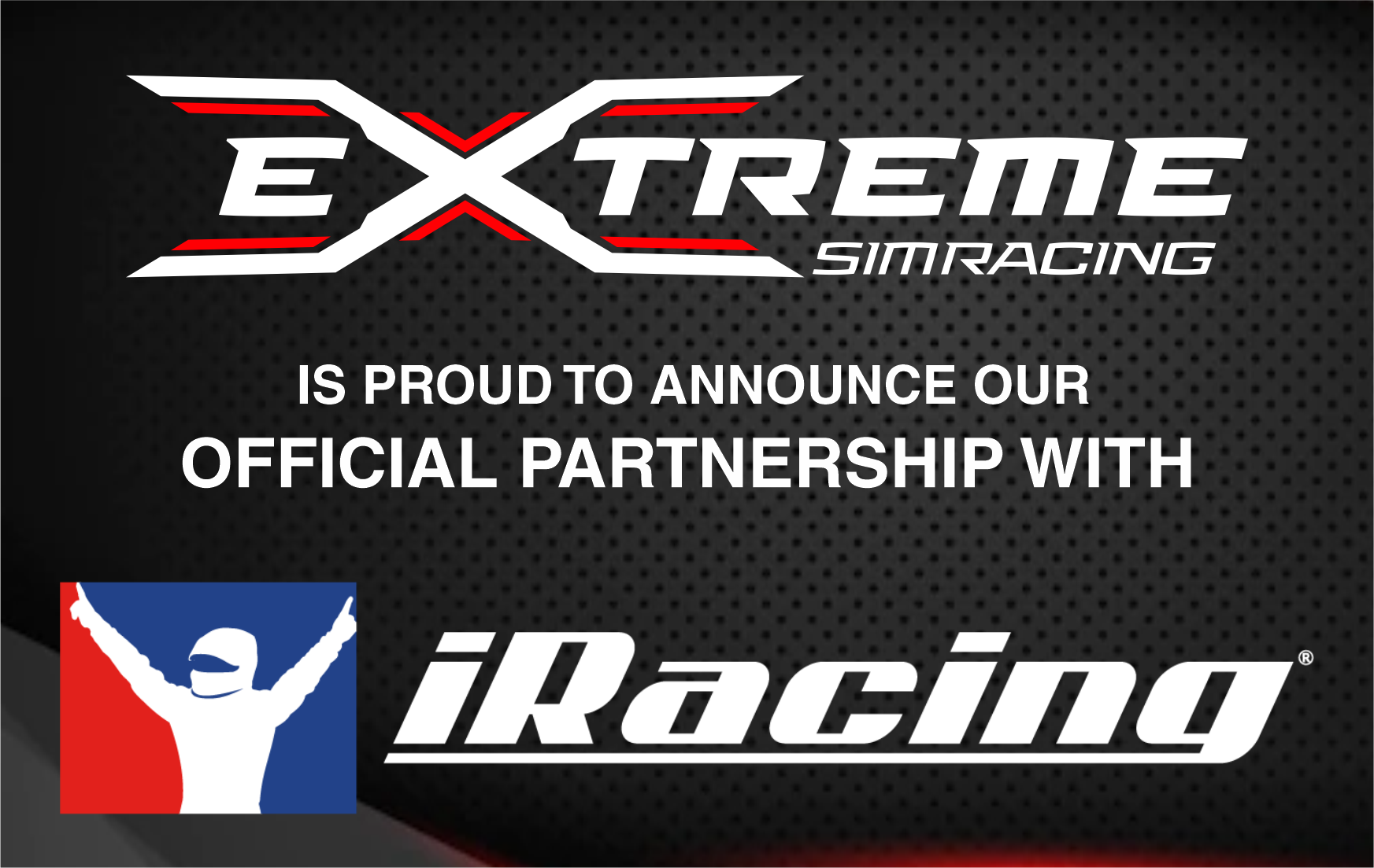 We at Extreme Simracing are very excited about this partnership. The main objective is to increase our brand's exposure in the Sim Racing community through the iRacing portal (www.iracing.com) and allow consumers and virtual drivers to interact with our brand on different platforms.
This partnership involves three activations happening simultaneously during the 2022 Season 3 of iRacing, which starts on June 14, 2022, and runs until August 31, 2022.
Currently, iRacing is the World's Premier Motorsport Racing Simulation and this partnership makes perfect sense for Extreme Simracing which is 100% focused on serving consumers in the Sim Racing market since 2008.

For more exciting news about this partnership and don't miss the chance to enter our iRacing contest for the chance to win up to $2,000 worth of ESR products from our US Store.