Free shipping throughout the continental United States, for states that are not included please contact us.

Protection is always important, our guarantee is complete.
With an exclusive phone line for Simagic customers (305) 280-0516, we will provide all technical hardware assistance


Motorsport Level Design, Authentic Race Car Feel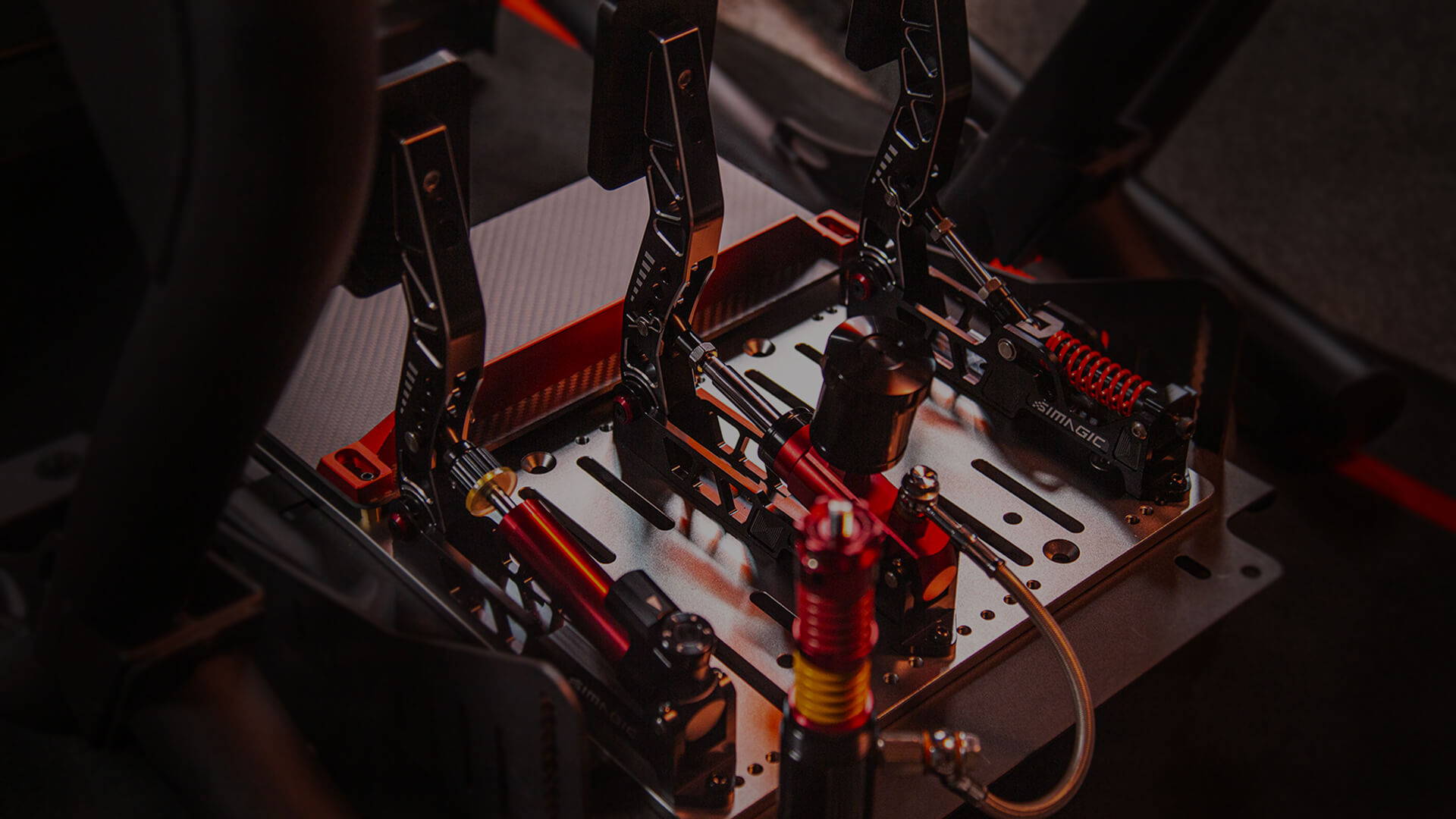 Next Gen Driver:
SimPro Manager





Selective spring force levels


A Faithful Replica of Race Car Cylinders
Co-developed with Motorsport Engineers,
Providing You with Authentic Race Car Feel
"3-in-1"
Throttle Cylinder
An integrated design that
offers easy adjustments
of damping, travel, and force
Loadcell sensor ensures
precision and stability.
The Brake System consists of a
main pump and an auxiliary pump,
connected via braided steel lines.

Install your Auxiliary pump without
limitations of angle and position.

4 spring options with different
force level are included.
Patented Concave Clutch Structure
The unique Concave Clutch Design
offers an augmented feeling
when hitting the bite point.
Loadcell sensor ensures
precision and stability.
3 spring options are included.
Various Accessories,
Versatile Applications
Apply accessories, upgrade
your P2000R, achieve optimal
and versatile experiences.
Whether you are looking for
the driving feel of a "family car"
or a "race car", you will always
be satisfied with real authenticity.
"Travel Limiter", "Heel Stop", "Foot Rest",
and more accessories are now available.
Gen Driver:
SimPro Manager
You can customize the deadzones
and the linearity (output curves)
via SimPro Manager.
All settings will be recorded
automatically and can be saved
manually into profiles.
The settings apply to any simulators.
No further in-game setting is needed
12 bit (4096) Full Axis Output
Adjustable Spring Force Level
Dimensions ( Length x Width x Height)
Brake Springs, Clutch Springs, Pedal Control Box, Mounting Plate, 3M Stickers, USB Cable, Installation Kit, Warranty Card
Throttle Long/Side Plate, Heel Stop, Foot Rest, Travel Limiter
Through this link, you will find everything you need for your Simagic product. All manuals, assembly guide, videos as well as the SimPro Manager Control Software.
Through this link, you will find solutions to problems, frequently asked questions and many configuration tips to explore your SIMAGIC experience to the fullest.
All the tips and tricks for you to make your SIMAGIC product perfect for your needs.
Setup tips, tweaks and more.